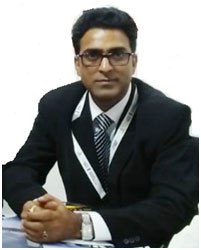 Warm Welcome to Our Institution,
India is well ahead in all respects and stepping towards a tremendous growth in Aviation, Production, Manufacturing, Technology, Agriculture, etc. Presently India is leading from the front to provide skilled manpower around the globe.
Indian Aviation industry is growing at faster pace and making the mark as a global player.  Thanks to our Dynamic, beloved late founder chairman Dr. KC.G. Verghese, and he strongly believed "To make every man a success and no man a failure".  His vision statement is a driving force behind this success what Hindustan group of Institutions is progressing now, spreading across in various training and education programs to uplift and cater the requirements of the student community.  He was the pioneer to introduce the non-formal technical education.
Aviation College is one of the best rated Institutions to train the students as in Aircraft Maintenance Engineers on Aeroplane and Helicopters (both Mechanical and Avionics).  The Institution having well equipped laboratories and infrastructure, having different type of aircraft like Cessna 152, Dornier 228, Learjet 24D, Chetak, Robinson 22 helicopter made available for practical demonstration purpose.  In addition, HIET Aviation College having MOU with Airlines and Approved Maintenance Organisations (AMOs) to provide practical training to our students on Airbus and Boeing Aeroplane and advanced Helicopters.  A knowledgeable, well trained qualified in both academic and practically experienced faculties are available and they are guided by our chairman Dr. Anand Jacob Verghese.  This Institute is producing all India best results conducted by DGCA, Govt. of India and our passed out students are getting employment in all leading Airlines both domestic, international and suitably proving the worth of this Institution. .
Nayan Kumar Mishra, Training Manager of Aviation College with vast experience in Academic, Aircraft Maintenance and Administrative experience in the field of Aviation.
Touch the sky with glory, unfold your wings and fly.  I heartily welcome to new entrants and assure you that HIET Aviation College is providing an excellent learning experience to become the most talented, knowledgeable, skilled and disciplined Aircraft Maintenance Engineer.
Nayan Kumar Mishra
Training Manager