Polytechnic First Year Induction Programme 2015-16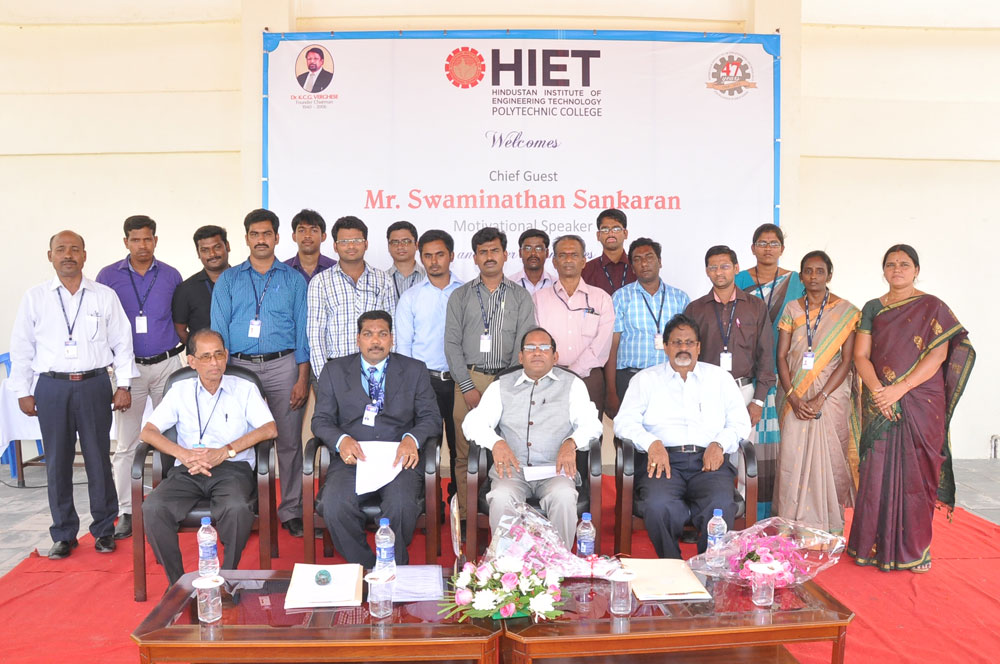 The induction programme was arranged at the open theatre, HIET Polytechnic College on 6th July'2015. The function was presided over by Mr. Daison Mathew, Special Officer. Mr. Swaminathansankaran, Motivational speaker was the Chief Guest. The function started with prayer followed by the welcome address by Prof. K. Sundararajan, Principal.  Principal in his speech stressed the importance of discipline, punctuality and regularity studies for achieving success in their course of study and also advised students to maintain 100% attendance.
Chief Guest Mr. Swaminathan advised the students to maintain a positive attitude, acquire knowledge and skill sets in order to reach their goal. Chief Guest also reminded students about the huge requirements of Diploma holders available in various industries. Mr. Surendran Training & Placement officer explained about the initiatives taken by the college in preparing the students for placement viz. skill training, Seminars, Industrial visit in plant training & pre-placement training etc. and also mentioned about the companies who have recruited our students.
The Chief Guest also presented the offer letters to nine students who got selected to the M/S Royal Enfield, Hosur plant. The function concluded with vote of thanks by Mr. Elangovan 1st year HOD in charge and National Anthem.