Robotic Training Centre Inauguration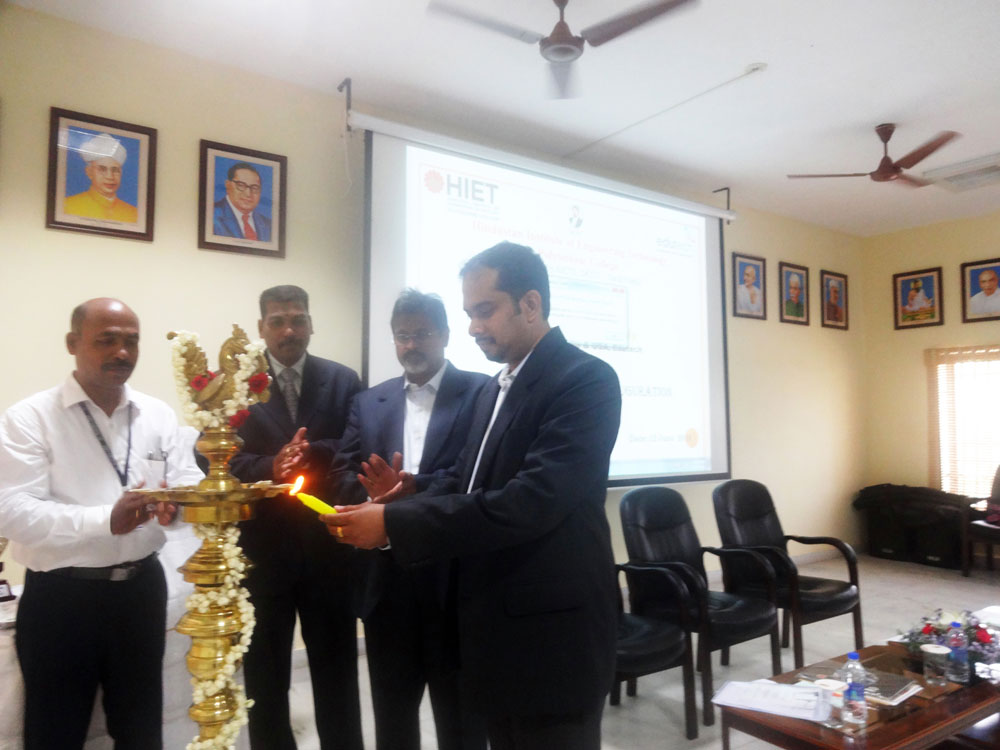 A Robotics Training Centre was inaugurated at HIET Polytechnic College on 12th June 2015.
The function was held at Good Shepherd Seminar Hall. Mr.Sajeev Karuthody, Director – India & USA, Edutech was the Chief Guest for the function. The Chief Guest along with Mr. Daison Mathew, Special Officer and Prof. K.Sundararajan, Principal HIET lighted the Kuthuvilaku and Unveiled the plaque marking the inauguration of the "Robotic Training Centre".
The Principal in his inaugural address introduced the Chief Guest and advised all the students to make use of the Robotic Training centre and advised to the final year students  to do the Project based on the Robotic application which will give them bright future in their careers.
The Chief Guest in his address stressed the importance of robotics training and explained about the extensive use of industrial applications and encouraged the students to get trained in Robotics for the bright future.
The programme was attended by the staff and students of polytechnic & Aviation College.