Annual Sports Meet 2023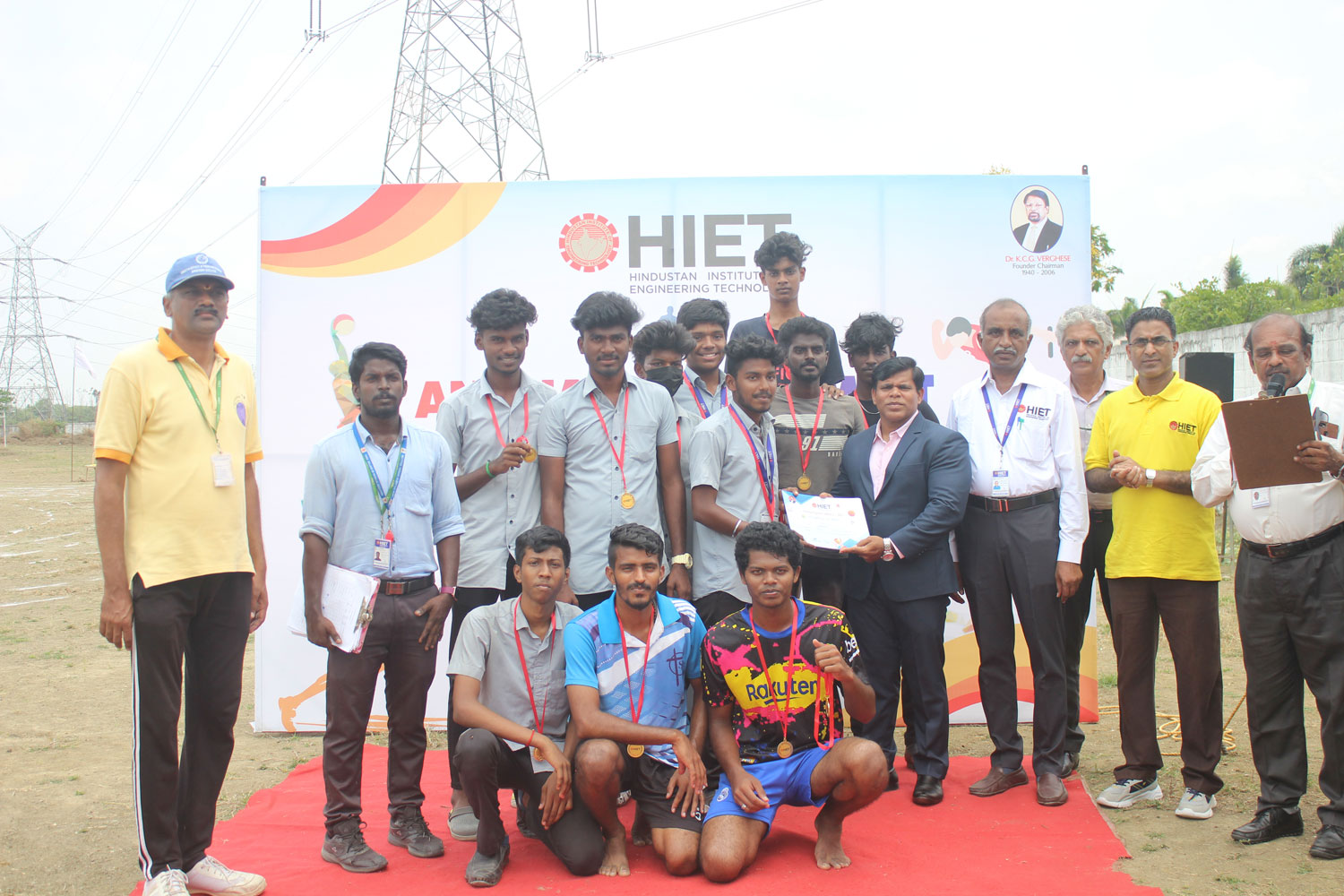 HIET Annual sports meet conducted on April 1 st '23 witnessed the champions on the field with their various athletic talents showcased at the HIET campus ground; the audiences were excited to see the efforts of the players and appreciated the winners for their well deserved performances.
We delight in thanking our honorable chief guest Mr. S. Baskaran- Mr. World – Body Building Championship, a role model to the young generation for gracing the occasion and for his motivating speech that inspired our students.
We specially congratulate all the participants, principal, the management & the faculty team for making the event a stunning success!