Inauguration of HIET-TVS Vocational Training Centre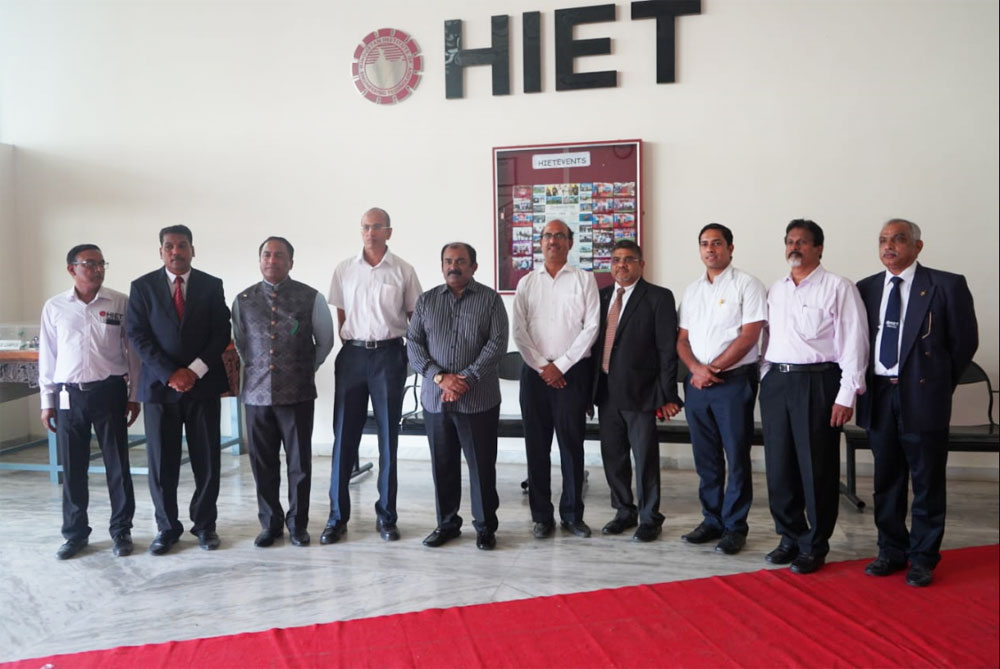 The HIET of Chennai and the TVS began its partnership on 2019, when Mr. Ashok Verghse, Director, Hindustan Group of Institutions, Chennai was instrumental in founding of the HIET-TVS Vocational Training Centre of Chennai, Mr. Rajendra Bhat, Vice President, TVS Services and Mr. Shiva Kumar, National Service Manager and Prof. K. Sundararajan, Principal and other members were present during the function.
HIET is one of the pioneer institutes in Tamilnad, devoted to the ideal of 'Training programme through Service' over the years found a worthy Educator Dr. KCG Verghese, Founder Chairman of Hindustan Groups in Chennai, Tamilnadu region. In its resolve to transform lives of the marginalized and weaker sections of the community especially remote villagers, the Vocational Training Centre was established at the ground floor classroom of Workshop Centre. The Vocational training centre is going to be touched many more lives in near future.
27th September 2019 was a proud moment for both the organisations as they joined forces yet again to inaugurate a project which is rightly being named 'The HIET – TVS Vocational Training Centre'. This Centre is supported by TVS, Hosur who have made a munificent contribution of the institute.
The centre was inaugurated by Mr. Ashok Verghese, Director. Hindustan Groups and Mr. Rajendra Bhat, Vice President and Mr. Shiva Kumar, National Service Manager, TVS Services.
The centre will function with the aim to…
 To empower the underprivileged section of society
To facilitate the vocational training programs for needy.
 To facilitate employment opportunities
 To identify the problem of an individual through counseling and provide the services accordingly.
 To organize and conduct educational and awareness programmes for the underprivileged.